Our websites are designed to build targeted traffic.

M Street, LLC is an established, full-service web development and marketing agency providing fresh, inspired service to our clients. We are an agile web design agency based in Lancaster PA.
Our team of web development professionals specializes in creating, developing, and maintaining your website to maximize your company's potential to attract and serve your target customer.
Your website will be fully-customized (we won't offer templates, we are classier than that) with equal attention given to the front end design "look and feel", as well as the back end programming and database, making it both an attractive website design and very user-friendly.

Application Programming
At M Street, we can create any application for any client. From the practical to the fantastic - if you can dream it up, we can make it happen. Our client-specific web applications will be dynamic and state-of-the art to grab and maintain the attention of your intended audience.
We'll work with you to determine your specific needs and tailor sharp innovative solutions that will captivate today's sophisticated users.
Social Media & Link Building
Link building is the secret weapon for driving traffic to your website and helping you achieve a higher ranking in search engine results. Acquiring trustworthy incoming links is crucial for your company's success in today's competitive web-based business world.
We'll create a customized link-building campaign based on your target market, focusing on both the quality and quantity of your backlinks from relevant, established sources. More clicks means more traffic, and more traffic means more potential customers visiting your site.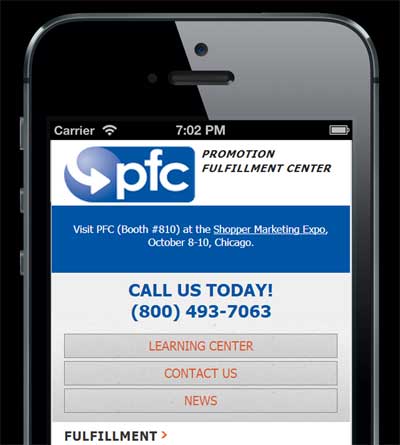 M Street, using responsive website design, can ensure that your site will be easily browsed by users regardless of which device they are using.
SEO: Google's Panda Update
Make sure you have quality content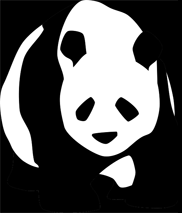 On September 18, 2012, a Panda update was confirmed by Google on Twitter, announcing, "Panda refresh is rolling out—expect some flux over the next few days. Fewer than 0.7% of queries noticeably affected"
Google says it only takes a few poor quality, or duplicate content, pages to hold down traffic on an otherwise solid site. Google recommends either removing those pages, blocking them from being indexed by Google, or re-writing them.

A beautiful, easy-to-navigate website is ineffectual when none of your potential customers can find it.
Our conversion-oriented Search Engine Optimization experts will work with you to ensure your website isn't just another pretty face lost in the crowd. Ensure your on page optimization is working for you!
We'll help your site get top rankings in organic search results by writing or rewriting it using industry specific keywords and search engine friendly content.
Let us run a keyword analysis for you to ensure your website is optimized to help your business grow.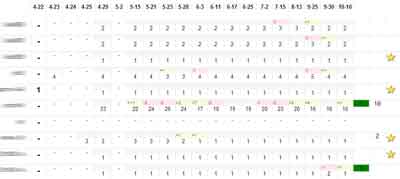 Website Search Engine Optimization Tools
M Street has developed proprietary tools for measuring your website's performance. These tools reduce analysis time by almost eliminating the time it takes to gather the SEO metrics.
With these tools, we track our client's keyword placement weekly to ensure we are maintaining our top search engine rankings
Why would you use Wordpress when you can have an M Street website?
This website is currently being search engine optimized for "website design lancaster pa" and other related keywords and keyword phrases.
We are performing this search engine optimization campaign as a proof of concept, to test our web development and SEO skills in the Lancaster Pa business community.
"It has been my experience that when Lancaster businesses and Lancaster Non Profits are searching for a web developer based in or near Lancaster PA, they find M Street Web through word of mouth or after seeing one of the websites we designed."
-Chad Harnish
Our clients received over 162,000 visits in September 2013

Control Parts | Website Project
M Street is working with Control Parts, suppliers of Siemens Contactors and Relays andKlockner Moeller parts, to convert over 2,000 static web pages into a database driven powerhouse.
Additionally, we will be working to improve the user experience on this Lancaster PA business website.

Recent M Street Web News:

posted on December 5, 2013
Before this upgrade, it was easy to get confused by measuring the wrong thing in Google Trends.
Now when you start typing into the search box you'll see new topic predictions.

posted on December 4, 2013

posted on December 4, 2013
posted on December 2, 2013
Google Analytics | Universal Analytics
upgrade today
posted on December 1, 2013
Universal Analytics is a new set of features changing the way data is collected and organized in your Google Analytics account.
With it, you can get a better understanding of how visitors interact with your online content.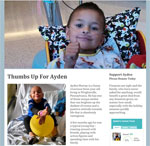 posted on November 30, 2013
Ayden has recently been diagnosed with Stage 4 Neuroblastoma cancer. If you are looking for a good cause this holiday season, Ayden could use your support.
posted on November 21, 2013
"When Google released their "Hummingbird" update it changed the game as Google started to favor page construction much more heavily than links. This means sites with better built pages now receives a higher quality score."

Coming Soon
posted on November 9, 2013
This is a sample of a new calendar of events concept we are building. Stay Tuned.
Title Size Matters
Get better conversions
posted on November 7, 2013
"headlines with 60-100 characters earn the highest click-through rates and these rates decline as headlines decrease below 60 characters or increase beyond 100 characters."
Read more about the importance of website page title size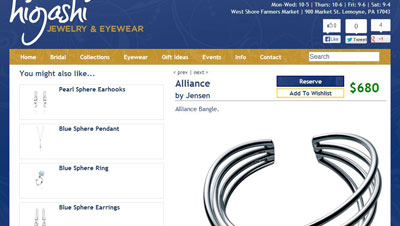 posted on October 25, 2013
Just in time for the 2013 Holiday shopping season, Higashi has added some new features to help out the helpless husband.
Easily reserve jewelry to allow you to complete your shopping experience in store, or add items to your wishlist. Share it with your loved ones or even through Social Networks.
Higashi is Harrisburg's best source for beautiful jewelry, watches and glasses!